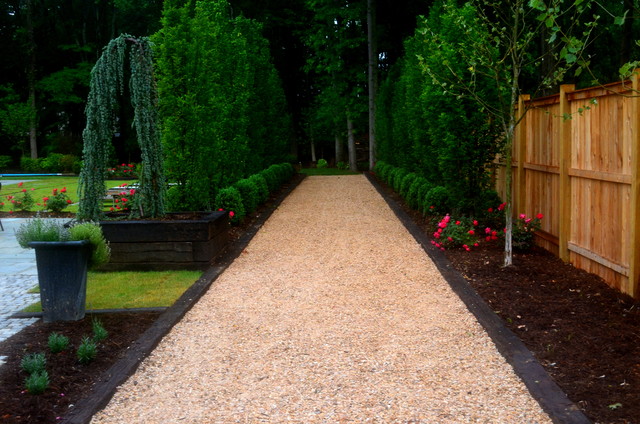 If your garden needs a boost, perhaps it's time to rethink your edges. Installing new edging is one of the easiest, fastest ways to improve the overall appearance of your garden. Whether you want to dress up a swath of perennials, draw attention to a bench in the distance, or simply keep gravel contained, freshening up your edges often does the trick.
You can install some materials, such as metal or composite bender board, in an afternoon. Others, such as poured in place concrete and boulders, require a weekend or longer to complete and may challenge you to learn some new skills.
Edging materials provide a stable framework for walkways and patios, while creating a contrast between two distinct areas. Visually it provides a crisp, clean manicured look, while physically creating a functional separation. Landscape edging can be applied to the lawn perimeter, bed edges and borders — anywhere hardscape materials, plants and grass spill over where they shouldn't.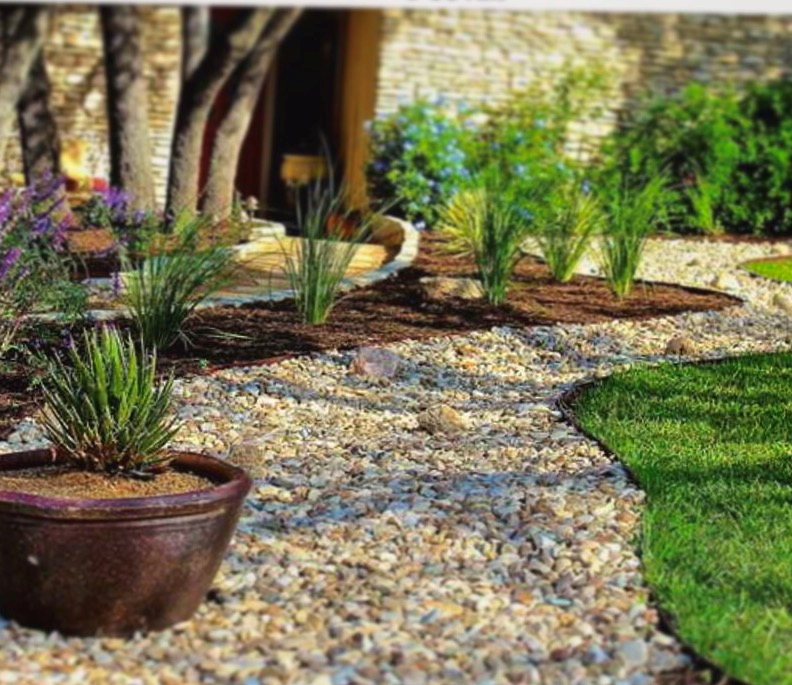 Here are 3 common types of edging:
1. Masonry
Concrete, brick and stone provide a solid edging in a variety of colors, shapes and sizes. Upright soldiers, a common name for bricks that are stood on end, rest on a porous base for proper draining. When bricks are tilted, the design is called tilted soldiers. The bricks are tilted against each other, then back-filled with sand and tamped down. Another long-lasting edging material is concrete, which provides a neat, clean and durable edge, particularly for high-traffic areas. If the edging is made wide enough, it can double as a mow strip.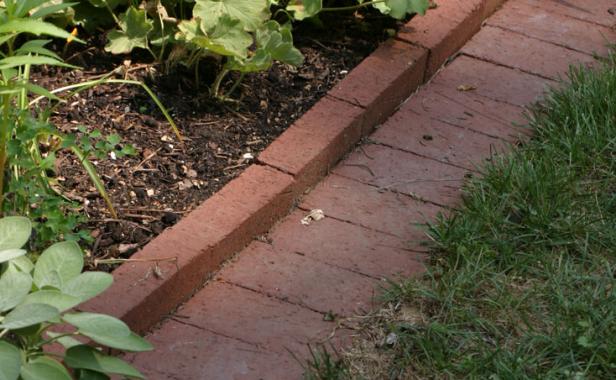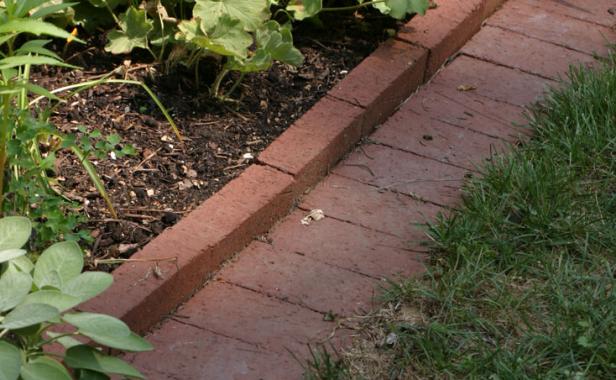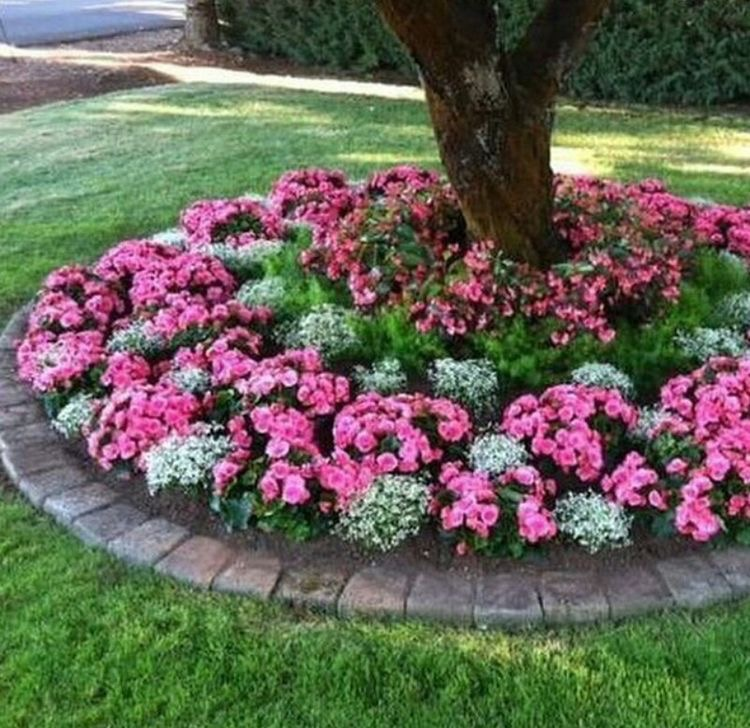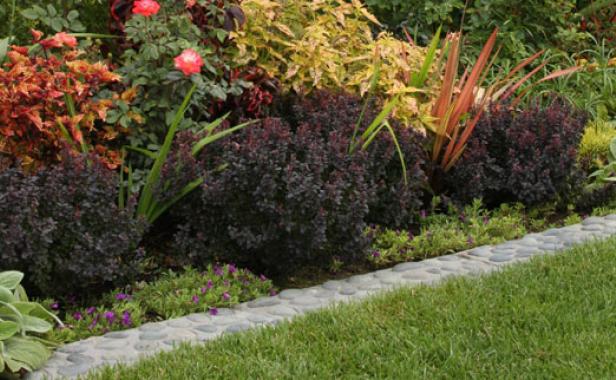 Concrete edging
2. Strip Edging
Strip edging made of steel, aluminum or plastic is held in place with metal or plastic stakes and works well for curves and shapes. This type of edging is less work intensive than most other materials, as the edging can be hammered into place, no trenching required. Plastic edging is generally the weakest and may crack and lose its shape over time. It has a tendency to wiggle under pressure or when the ground is wet and the hardscape beside it is unstable, such as gravel or river rock.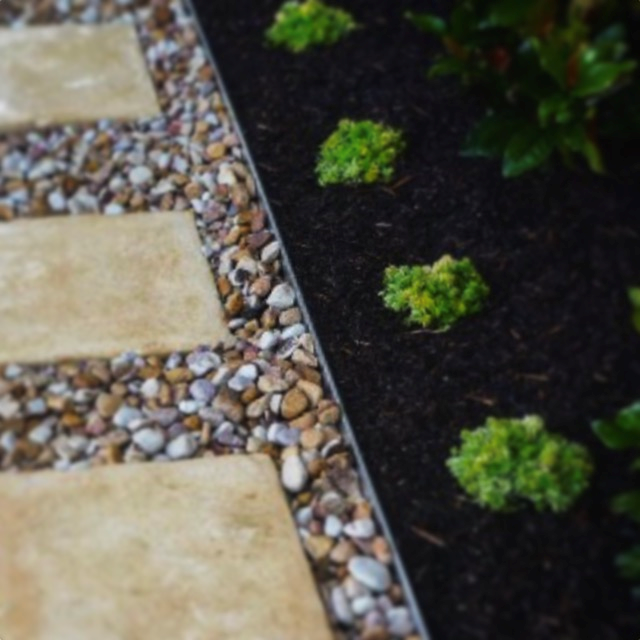 Aluminum edging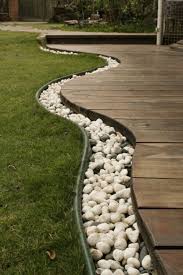 Rubber edging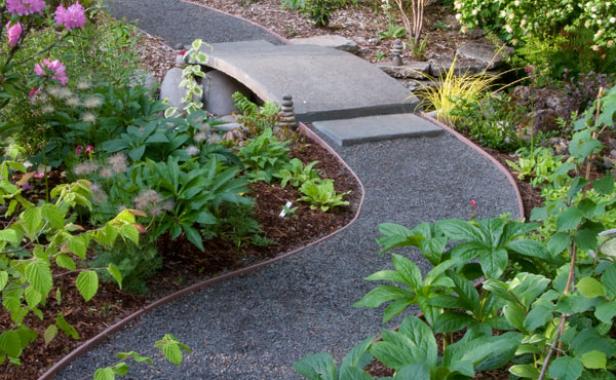 Composite Bender Board
3. Wood Edging
Wood edging includes railroad and landscaping timbers, pressure-treated and composite products that provide a strong, long-lasting edging, but require a little ground work for installation. For added strength, wood edging is often braced with 16-inch spikes which hold up even under the toughest weather conditions; it won't crack, break or wiggle if properly installed. Cedar, cypress and redwood naturally resist rot, while other types of wood need to be chemically treated.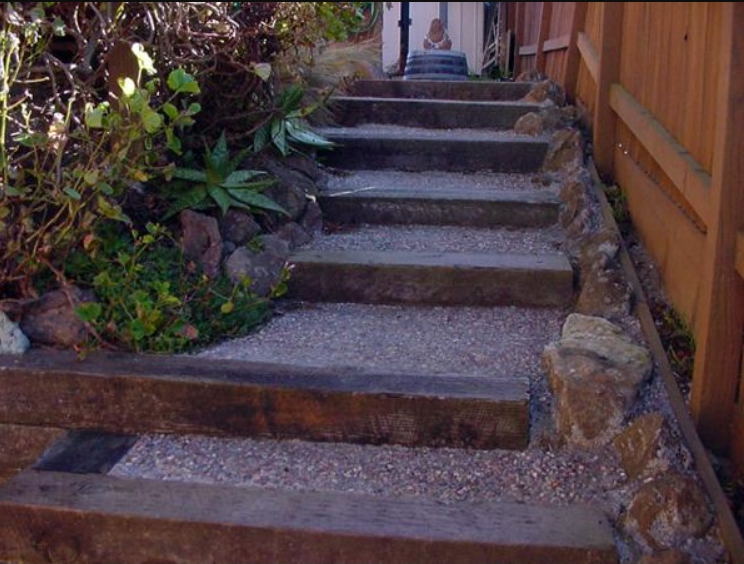 Railroad Ties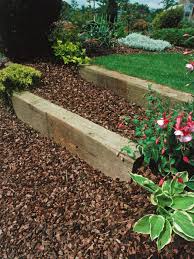 Treated Timbers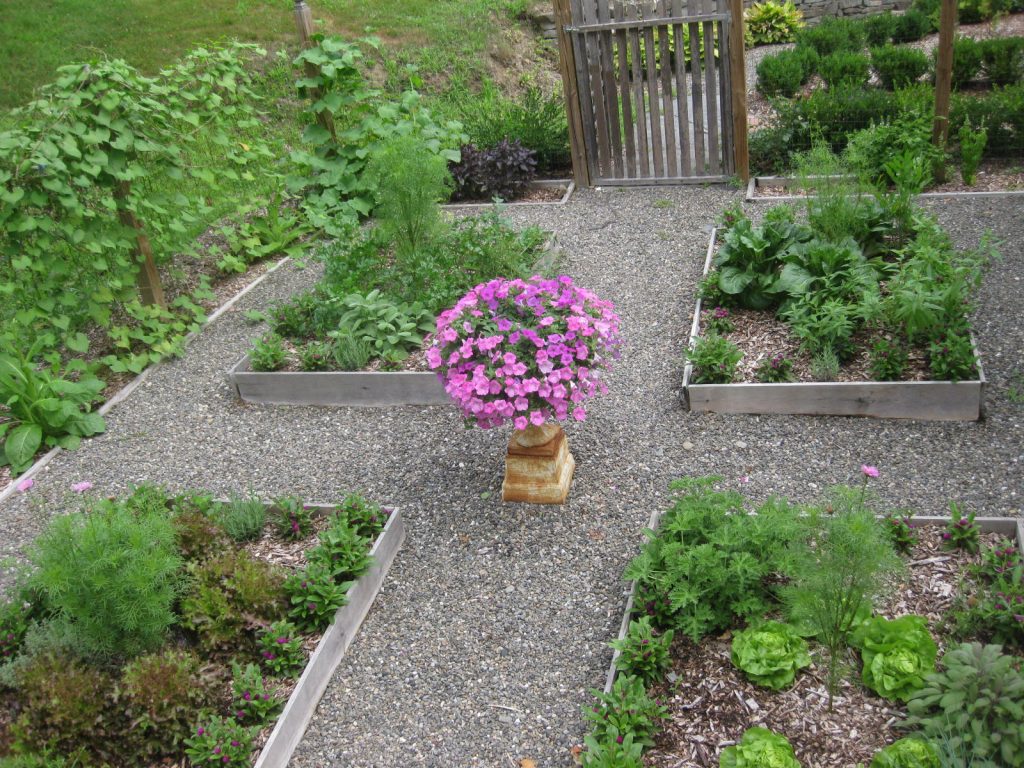 Wood Bender Board