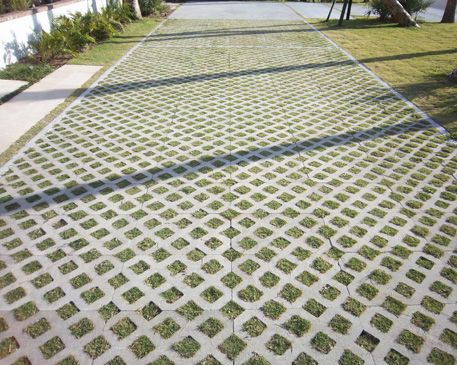 An excellent option for homeowners concerned with sustainability and water conservation are permeable pavers. Permeable pavers allow water to pass through small openings and re-enter the ground water. There are a variety of permeable materials that offer the best of both worlds: a porous patio or driveway surface that is also very attractive.
Permeable Paver Benefits:
Manage storm-water
Prevent runoff and pollution
Replenish the groundwater supply
Many unique permeable design options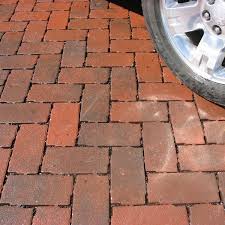 Permeable paving is not a new concept – hundreds, possibly even thousands of years ago, people were making roads and paths by setting stones in sand. Many of these ancient creations have survived to present day, proving that permeable pavements are strong and durable. However, during the 20th Century's rapid development impervious pavements became the norm.
With the recent push towards sustainability and the concern over the water supply eco-minded people have begun to challenge this norm. Many homeowners are looking to create sustainable landscapes and permeable paving helps achieve that goal. In fact as an incentive, many cities, especially here in California, are offering sustainable landscaping rebates. As we hear about water shortages and increased levels of pollution, the benefits of installing a patio, path or driveway that allows rainwater to filter through to the earth below are very appealing.
Paving stones are very popular landscaping elements. They are versatile and can be used in almost any outdoor setting. You can choose between stone, brick and concrete pavers and they all are strong and durable too.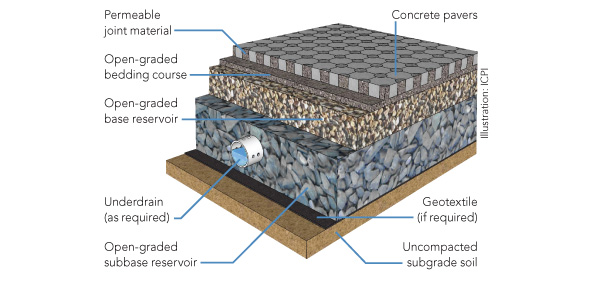 Today, people are becoming very environment conscious and when they get any home improvement or landscaping work done; they look for environment friendly solutions that will also benefit their landscaping. In this respect permeable pavers are an excellent option.
What Are They?
They are made from a mix of sustainable building materials
They have a base & a sub-base, both of which allow runoff water to seep through into the ground underneath
When you use only normal pavers or have concrete outdoor flooring, the water is unable to seep through and it just gets diverted towards the storm water drains which is nothing but a waste of water
Contrastingly, this porous paving permits rain water and the water that you hose onto it, into the ground
This helps replenish the levels of ground water
These paving stones also filter the dust and pollutants from the water and there is no contamination of the groundwater
Today, these installations are becoming popular on residential and commercial properties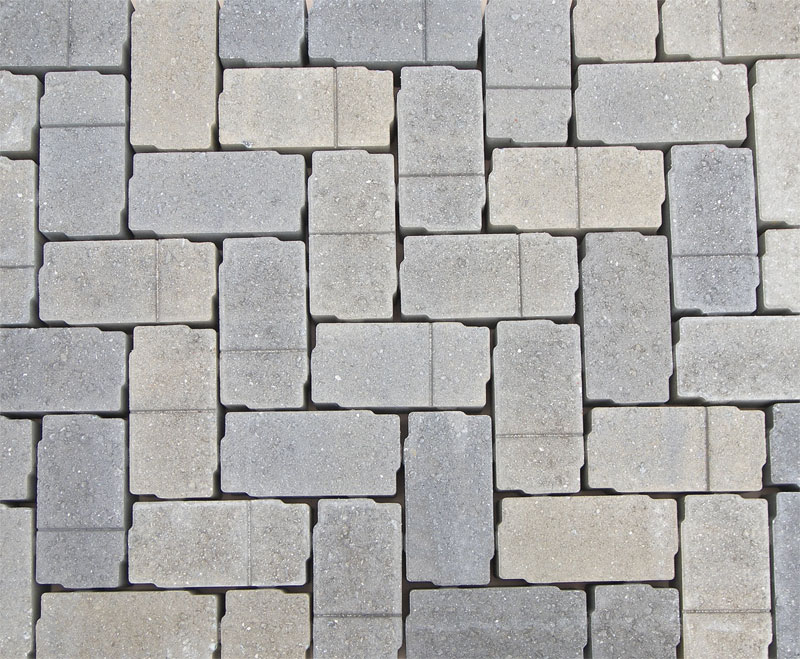 Who do we sell?
Every major paver manufacturer makes a line of permeable pavers. We work with: