About Us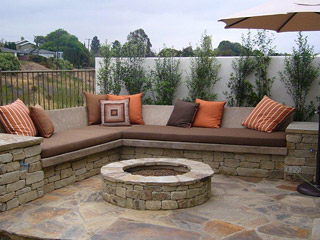 The Patagonia Building Supplies Family
Patagonia Building Supplies is a retail store specializing in the sale of building materials such as natural flagstone, boulders, pebbles, and stepping-stones. We are a 2nd generation, family owned and operated company with over 30 years of experience. We offer a wide variety of materials, and have relationships with nearly all the major stone distributors throughout the country. We offer a full-service shop, with everything from custom materials to contractor and vendor referrals. If we don't have what you need, we'll get it for you!

Finding unique, quality building materials for your outdoor living surrounds, can be a challenge, especially when most dealers and suppliers stock many of the same products. At Patagonia Building Supplies, we source some of the finest, one of a kind materials on the market, that are exclusive to our supply yards. Our expert staff have decades of knowledge and experience, and are more than happy to guide you on the right course to finding the most suitable building products based on your needs and your budget.

We proudly offer 3 supply yard locations, conveniently located in Southern California, including Agoura Hills, Inglewood and Santa Ana. We stock and supply the most comprehensive selection of quality landscaping and hardscaping products that are not only affordable, but are proven to stand the test of time. Homeowners, contractors, architects and landscape designers rely on us for our fine collection of building and construction products.

If you have any questions, would like to place an order, or are looking for samples to help you make a decision, please email us at info@pbsstone.com.