Preferred Contractors
Below are Preferred Contractors recommended by Patagonia Building Supplies
Plastering
EC Plastering, ecplastering.net
We offer the finest quality craftmanship and attention to detail. We understand the unique demands of high-end design from traditional to contemporary to modern.


SD Plastering, sdplasteringthepatchman.com
SD Plastering offers many residential services, with over 30 years of professional plastering experience serving the Los Angeles and surrounding areas. We offer both interior and exterior plaster services such as lathing, scratch and brown, stucco, re-stucco, patching, hanging drywall and sound board, and many other services.



Landscape

Flora Landscape Design
FLORA LANDSCAPE DESIGN has provided homeowners with affordable - yet magnificent - landscape and hardscape features throughout Orange County. We create projects varying from a simple paver design layout to an entire backyard with fire pits, waterfalls, synthetic grass and living spaces.

2618 San Miguel Dr. Suite 427
Newport Beach, ​CA 92660
Phone: 949-463-8200




Urban Organics
Urban Organics is an innovative landscape design/build firm with a passionate interest in creating unique gardens and outdoor living spaces that are not only visually dynamic but also environmentally responsible.

521 W. 20th Street
San Pedro, CA 90731
Phone: 323-580-7033




Outer Space | The Best LA Gardens
Outer Space is a Los Angeles based landscape design and construction firm founded in 2004. We are proud to serve our community by providing premium landscape design services. We specialize in Residential designs and installations as well as commercial maintenance for condominiums and office buildings. Some of the of the most beautiful homes and businesses in Southern California have gardens from Outer Space.

Telephone: (323) 327-2134
Fax: (213) 381-5851




gabor + allen, inc.
Inspired by contemporary design mixed with the practical nature of every day use, Stephen and Patrick of gabor + allen, inc. create design, build, and landscape projects for their clients. Their approach to design is to interpret their client's vision while always maintaining a high level of communication and consciousness to budget. gabor + allen, inc. also believe in planning projects in phases so clients can proceed as their budgets allow.

1070 Amoroso Place
Venice, CA 90291
Office: 310.450.3338
Fax: 310.396.2303




Sierra Pacific Design, www.sierrapacificdesign.com
Click here to view contractor's gallery »
Sierra Pacific Design is a family-owned and run, pond and waterscape design service. We are fully licensed and insured general contractors with a passion for building custom water features for residential and commercial landscapes in Southern California. The Sierra Pacific Design team has a unique, artistic vision for the way water can transform a space.

11700 National Blvd #L-107
Los Angeles, CA 90064
Phone: 866-888-POND (7663)


View map »

Elements Landscape Design, elementslandscapedesign.com
Elements Landscape Design is a firm wholly dedicated to awakening the dream that is your project, whether residential, estate, commercial, or public space. We specialize in the design and implementation of all manner of soft and hardscape. We also offer maintenance services.

8726 S. Sepulveda Blvd. Suite D-1317
Los Angeles, CA 90045
Phone: 310-348-9668


View map »

Martin Landscaping Co., www.martinlandscaping.net
Martin Landscaping Company started out as Martin Gardening. As the business grew, it became Martin Family Gardening until 2004 when the name changed to Martin Landscaping Company in response to expanding the business even further.
Gary Martin was in technical publications in the aerospace industry for over ten years. Being an avid gardener and enjoying the outdoors, he decided to leave the aerospace industry and try to put his talents to work. He enrolled in Life Time Career Schools, a home study course, and received his degree in landscape design.

852 Maryland St.
El Segundo, CA 90245
Phone: 310-930-7890


View map »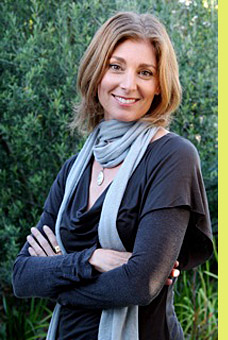 Beth Edelstein Landscape Design, www.belandscapedesign.com
ABOUT: Beth Edelstein is a Landscape Designer and a licensed contractor who has been running her own landscaping business for eleven years during which she has transformed many homes in the Los Angeles area, ranging from small Venice backyards to hillside architectural homes in Brentwood. Beth focuses on sustainability and livability while remaining sensitive to architectural integrity. Her love of collage and drawing along with her deep concern for the environment fuel her creatively and inform her use of color, texture and dimension.

Los Angeles, CA
Phone: 310 592 5773
edelsteinbeth@gmail.com



Masonry
A1 Construction and Design, www.a1constructiondesigns.com
Our company provides turn-key planning and consulting services to both homeowners and developers. We develop practical and innovative solutions in tackling every aspect of new construction and home building. Our professionals combine the use cutting-edge technology with a wealth of experience in developing custom designs, working out building strategies, performing value engineering, accounting for budgets, and forming outlines to summarize comprehensive plans.


HAS Construction, www.hasconstruction.com
HAS CONSTRUCTION is a Culver City - based general contracting firm that was established in 1958. We provide a wide range of new construction, remodeling and expansion for clients of all types and sizes. Our staff of true professionals are thoroughly experienced and all have extensive knowledge in many different project types.


Aqua Blue Lagoons by Darin Marten Construction Company, www.aquabluelagoons.com
Darin Marten Construction Co. has been the top choice in the Concrete, Masonry and Pool Industry for the past 24 years and is second to none, with quality craftsmanship and the integrity you expect and deserve. We have worked with several top L.A designers and architects to create unique projects. One of our pools was featured in Aqua Magazine as the March 2012 winner of the Aqua Choice Award.


So Cal Concepts, Inc., www.socalconcepts.com
Our mission is to deliver the most personalized landscapes that are uniquely designed for each customer. We have developed a team of highly experienced employees that understand and uphold our vision. We take pride in knowing that our customers' expectations are exceeded every time.




The Stone Age Masonry, www.stoneagemasonryrocks.com
Stone Age Masonry is owned and operated by master craftsman Gregg Hillier. Gregg's credentials are impressive as he has spent most of his life working with natural elements and has made a deep study into the designs of nature. By combining his knowledge of construction and nature, Gregg is able to produce the finest quality stonework available, structurally sound and appealing to the eye. He has worked with all type of rock from ledger stone, cobblestone, river rock, natural random rubble, field stone and the many and varied types of flagstone.

Los Angeles, CA