Outdoor Living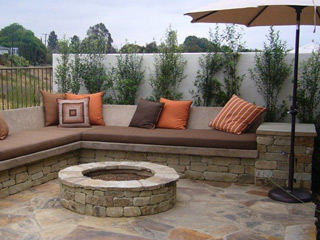 Outdoor living features offer many benefits, allowing you to maximize the use of your outdoor space while increasing your property's value. Adding elements such as outdoor kitchens, fireplaces, barbecues, and fire pits create functional and inviting areas for entertainment and relaxation. These features enhance your quality of life and make your property more attractive to potential buyers, thereby increasing its overall value.


Range of Outdoor Living Services
We at Patagonia Building Supplies can cater for all your outdoor living needs. We specialize in providing a wide range of services that can help you transform your outdoor space into a functional and inviting area while also increasing the value of your property. With our expertise and dedication to customer satisfaction, you can trust us to deliver exceptional results.


Outdoor Living: We always recognize the importance of creating outdoor spaces that are both aesthetically pleasing and practical. Whether you want to build a patio, deck, or pergola, our team of experts will work closely with you to design and construct the perfect outdoor living area. We will consider your preferences, budget, and available space to create a customized solution that meets your needs.


Outdoor Kitchens: Take your culinary skills outside with our professional outdoor kitchen installations. We can design and build a fully functional outdoor kitchen with all the necessary features, including countertops, sinks, grills, refrigerators, and more. We ensure that your outdoor kitchen is visually appealing and designed for optimal functionality, allowing you to entertain guests and enjoy cooking in the fresh air.


Outdoor Fireplaces: Create a cozy and inviting atmosphere in your outdoor space with a custom-built fireplace. Whether you prefer a traditional wood-burning fireplace or a modern gas fireplace, we have the expertise to design and construct a fireplace that suits your style and needs. Our experts will take care of every detail, from the selection of materials to the installation process, ensuring that your outdoor fireplace becomes the focal point of your outdoor living area.


Outdoor Barbecues: A well-designed outdoor barbecue area is a must if you enjoy hosting barbecues and outdoor gatherings. We can create a dedicated space for your barbecue setup, complete with built-in grills, storage cabinets, and ample counter space for food preparation. Whether you prefer a simple barbecue station or a more elaborate structure and layout with seating and a bar area, we will work closely to bring your vision to life and ensure that the final product meets your needs.


Outdoor Fire Pits: Gather around a cozy fire pit and create lasting memories with family and friends. We specialize in designing and constructing outdoor fire pits that provide warmth, ambiance, and a focal point for outdoor gatherings. From traditional fire pits to modern fire features, we offer a wide range of options to suit your style and preferences. Our specialists will ensure your fire pit is safe, well-designed, and seamlessly integrated into your outdoor space.
Customized Outdoor Living Services
We deliver top-quality products and services, source our materials from trusted suppliers, and use the latest construction techniques to ensure the longevity and durability of our installations. Whether you want to enhance your outdoor living area, create an outdoor kitchen, or add a cozy fire feature, our experts are here to help.

Please speak with the Patagonia Building Supplies team at the numbers on this page, depending on your location. You can also send us your product or service-related questions or inquiries through this Contact Us form. One of our experts will call you soon to provide details. Rest assured that we will work with you to provide tailored solutions within your specified budget.