Building Supplies in Agoura Hills, CA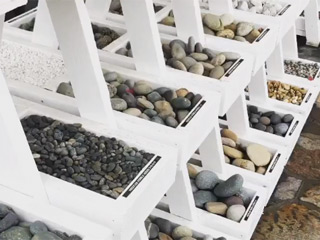 Our company has become the preferred store for all building supplies in Agoura Hills, CA. We offer an impressive selection of high-quality materials and forge strong relationships with leading stone distributors nationwide. As a full-service shop, we provide custom materials and contractor and vendor referrals, ensuring a comprehensive solution for your projects.

Transform your outdoor space and create a harmonious balance between your house and garden with the help of hardscaping elements. Our range of products includes pavers, landscape boulders, Mexican clay pots, and other outdoor features and structures that enhance your landscape's aesthetics, safety, and functionality. With visionary design and style, hardscapes add practicality and elevate your home's architectural beauty, seamlessly blending it into the outdoor environment.


Outdoor Living Building Supplies
In addition to our hardscaping offerings, we also provide an exquisite collection of customized outdoor living and other products. You can source masonry tables/chairs, Mexican clay pots, natural stone waterfalls, and more. Our selection will elevate your backyard entertainment area, making it visually stunning and highly functional.

We cater to homeowners, contractors, architects, and landscape designers- all our clients can rely on us to provide you with an exceptional range of building and construction products.

Our store is stocked with the most comprehensive selection of quality landscaping and hardscaping products in the area. We offer affordable solutions that stand the test of time. Our highly experienced and knowledgeable staff is always ready to assist you with any questions and provide sound recommendations to ensure the success of your projects.


Other Building Supplies
We understand that each project is unique, and we are dedicated to helping you find the perfect building supplies to bring your vision to life. Our inventory includes a wide range of materials to meet your specific needs, including:


Stone Veneers - Enhance the beauty of your walls, fireplaces, and other architectural features with our exquisite selection of stone veneers. Choose from various styles, textures, and colors to create a unique look.


Pavers - Create stunning pathways, patios, and driveways with our durable and visually appealing pavers. Our pavers offer endless design possibilities in various shapes, sizes, and finishes.


Retaining Walls - Our high-quality retaining wall blocks add structure and dimension to your landscape. You can use these versatile products to create terraces, raised flowerbeds, and more.


Landscape Aggregates - Complete your outdoor design with our selection of decorative aggregates. These materials add texture and visual interest to your landscape, from gravel and crushed stone to sand and mulch.


Natural Stone - Bring the beauty of nature to your outdoor space with our natural stone products. From flagstone and cobblestones to boulders and rockery, we have a wide range of options to suit your landscaping needs.
Masonry Tools and Accessories
We also offer a wide variety of masonry accessories and tools to assist you in your construction projects. We have everything you need to do the job correctly, including trowels, saws, adhesives, and sealants.

At Patagonia Building Supplies, we believe in delivering not only exceptional products but also exceptional service. Our team is committed to providing personalized attention and expert advice to ensure that you have the best possible experience with us. Whether you're a seasoned professional or a DIY enthusiast, we support you every step of the way.


Contact The Preferred Building Supplies Company
Visit our store or give us a call today to discover the range of building supplies we offer and experience the difference that Patagonia Building Supplies can make in your construction projects. Our dedicated team is ready to assist you and provide the necessary materials to bring your vision to life.

Contact Patagonia Building Supplies at the provided phone numbers or use this convenient Contact Us form to submit your inquiries or requests for product information. We will contact you with the details you need.