Hardscape Supplies in Thousand Oaks, CA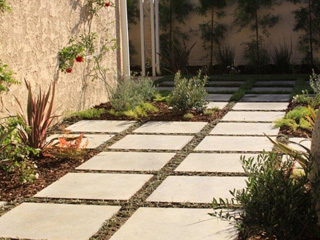 If you want to build a beautiful landscape, you must carefully plan and choose the products and materials. We can provide products like concrete colors, fiberglass, gravel, and more if you need them. Patagonia Building Supplies is a market leader in this area, with many sites, including Thousand Oaks, CA, and we serve a diverse clientele. We carry a wide range of landscaping supplies and products to meet your needs.


Concrete Colors
Concrete is the natural choice for many building applications because of its durability, adaptability, and low cost. However, bare concrete is like a blank canvas awaiting color. Choose colored concrete because it can give your project a whole new dimension! We recommend you use Davis Colors' products. The company offers a vast selection of standard and custom colors in the concrete business.

You can combine colored concrete with colored aggregates and various surface finishing textures to get the desired appearance. Additionally, we can color-match it to the surroundings to make your project unique. It is placed in the same manner as standard concrete, does not need special services that might incur additional costs, and will not fade with time.


Fireglass
Fire glass is the ideal solution to enhance the appearance of an existing fire pit or fireplace while also entertaining guests. Fire glass is the perfect option if you are tired of seeing exposed pipes and old gas logs. It has a translucence that will fascinate you and create a show as it shimmers and sparkles beneath the night sky.

Fire glass is formed of microscopic shards of tempered glass and is primarily used in fire pits and fireplaces, serving both aesthetic and practical purposes. Since its introduction, the combination of fire and ice has been a rapidly growing trend among homeowners and interior designers. Many people felt that ceramic gas logs destroyed the natural ambiance of a dancing flame. Thus, fire glass became the preferred option since it creates the illusion of real flames.

Fire glass offers a modern technique for concealing gas jets with magnificent pebbles and crystals that look amazing and boost heat radiation by up to fourfold! Fire glass is composed of tempered glass, which enables it to resist high temperatures without changing its color, form, or sheen. Moreover, it emits no ash, smoke, or hazardous gases and requires less upkeep.


Gravel
Patagonia Building Supplies provides gravel in various sizes and forms to meet your needs. Gravel is gaining in popularity since you can use it in several ways. It is a great way to construct a sturdy walk with adequate drainage. Pathways made of this material are a beautiful, adaptable, and highly durable solution for your garden, requiring minimum care when correctly installed.

It is also a typical driveway surface material in the United States as it is an environmentally friendly and preferred alternative to asphalt. Gravel is inexpensive and easy to maintain, and the installation procedure is quick and straightforward. Typically, gravel is a processed product composed of rocks, sand, and clay.

It produces naturally robust aesthetic elements that complement hardscaping and natural gardening. Additionally, it provides easy drainage of precipitation and reduces water loss whether used as a ground cover or plant pots' topper. Our gravel can be utilized as mulch for summer moisture retention and insulation against temperature fluctuations.

We supply these and many other materials and products for various landscaping projects. For additional information about concrete colors, fire glass and gravel, please call Patagonia Building Supplies at the numbers on this page. You can also send us your questions or inquiries about products through this Contact Us form. One of our experts will call you soon to provide details.