5 Tips To Prepare Your Landscape for Winter in California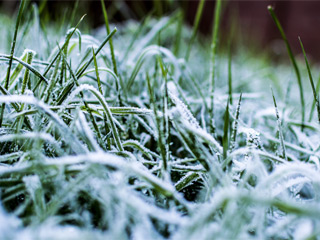 There are many steps that can help ensure your landscape stays both beautiful and healthy. At Patagonia Building Supplies, we have 5 tips for you to follow and prepare your landscape for winter.


1. CHOOSE PLANTS FOR YOUR ZONE
This is a simple strategy, and it is expected of you to follow it. choose plants that are perfectly suited for your zone. If you live in a zone 9 region in Southern California, stick to plants that thrive in your area even when you feel tempted to have plants that beautify zone 7 properties. Unless you have a microclimate that is versatile, choose plants and shrubs capable of withstanding the winter that is specific to your region.


2. AERATE & FERTILIZE THE LAWN
Make sure to aerate your lawn to prevent soil compaction. The process involves piercing holes in the turf to let water and nutrients reach deeper. Instead of doing it yourself, it will be better to seek professional help to achieve reliable results. It is equally important to fertilize your lawn. Different cool-season grass species can benefit from fertilization before the winter sets in. Examples of such grass include:
Kentucky bluegrass
Fine fescue
Perennial ryegrass
If you have warm-season grass species, they will need fertilization only in the spring.


3. WRAP THE TREES UP
Chances are that you have freshly planted trees on your landscape. They will need to be protected before the winter sets in, at least until they become thick enough to bear the cold.
Trees such as linden, ash, and maple have thin barks and are vulnerable to frost cracks
When left unprotected, young trees are vulnerable to pests that feed on soft bark under the snow cover
You can use a thick paper tree wrap or corrugated tube to wrap newly planted trees from the bottom up
Make sure the wrap is removed in late winter or early spring.


4. PROTECT YOUR PERENNIALS & SHRUBS
If the temperatures fall in your area, you should protect your plants by insulating them.
Spread a thick layer of straw or leaves at the base of the plants
Wrap larger shrubs in burlap
Make sure the plants bordering your yard get additional protection, especially against snowplow spray
Make sure the roses are covered. Most roses in homes are grafted roses and are not hardy enough for winter.
5. MULCH YOUR LAWN & FLOWER BEDS
Besides fertilization, it is recommended to add a layer of mulch to your lawn and flower beds. You can spread a layer of leaves on your lawn and use the lawnmower to chop them up. The objective is to keep the grass supplied with a gradual supply of nutrients during the cold months. It is also recommended to add mulch to your flower beds.

So, these are 5 tips we suggest you follow to prepare your landscape to keep it protected from the winter. For more information, feel free to contact us. We have three offices throughout Southern California, so you can give us a call at 310-410-3108 around Inglewood, 714-619-6230 around Santa Ana, or 818-338-7625 around Agoura Hills. You can also write to us using this Online Form.