Applications for Stone Veneer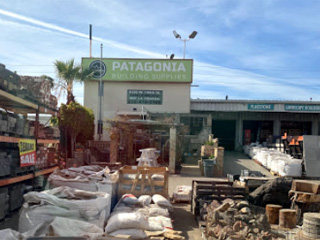 When it comes to selecting an ideal outdoor material for applications such as outdoor kitchens, BBQ's, fireplaces, and fire pits; you really must consider stone veneer. It is a versatile material that can be used in a wide range of architectural applications ranging from unique statement walls to exterior facades to outdoor kitchens and other features. Here at Patagonia Building Supplies, we have many years of experience in the outdoor living industry and have used stone veneer for a wide range of projects, with outstanding results!

Explore some of the common applications of stone veneer and how it benefits these projects.


Exterior Walls
Everyone loves stone walls for their natural elegance and customizability. Stone veneer is available in all sizes, shapes, and colors. It can provide the looks of natural stone, including a world of textures. Whatever color or finish you may like; you can be sure to find a stone veneer to match your preferences. Exterior walls are meant to be durable and long-lasting. Stone veneer offers exceptional longevity. When properly installed and maintained, your faux stone walls can last for a lifetime. Besides being highly durable, the wall will hold up well to all kinds of weather conditions and extreme changes in temperature.


Feature Walls
If you are on a budget, it makes a lot of sense to explore the aesthetic versatility and glory of veneer stone for your feature walls. There are many why this material is finding an increasing amount of application for interior feature walls. Some of the most important ones are as follows:
Lightweight
Long-lasting
Environment-friendly and energy-efficient material
Affordable
Protective surface
Customization
It is suited for both residential and commercial applications.


Fireplaces
Everyone loves to cozy up to the warmth from their fireplace. It pays to have a fireplace that is also great to look at. And the choice of stone veneer can play wonders in how your fireplace looks and feels. The material is easy to install, durable, and beautiful. It provides the perfect way to spruce up the looks of your place of warmth.

Some of the key advantages of using faux stone for fireplaces are as follows:
Lightweight: Natural stone is quite heavy and stone veneer is exceptionally lightweight. This means that you will not have to reinforce the floor to support the weight of the stone, mantel, and hearth.
Ease of Installation: The lightweight form of faux stone also simplifies the process of installation.
Safe: Veneer stone does not catch or support fire.
Low Maintenance: Professionally installed stone veneer fireplaces require very little maintenance. It can withstand the elements and does not need sealing or repainting.
Outdoor Kitchens
Homeowners want their outdoor kitchens to be designed in all kinds of styles. Most like to have an organic and rustic look that goes well with the typical background setting. Faux stone counters and walls have become quite popular due to the different advantages the material offers. Some of the common areas where veneers are used include:
Around the grill
Pizza ovens
Over the fireplace
Counters
Stone veneers make economical materials that are highly sturdy. They are aesthetically versatile and beautiful and can withstand weather conditions.


Pizza Ovens
When it comes to a pizza oven project, there are many reasons for discussing the possibility of using stone veneer. The material offers many benefits when used for making an outdoor island, BBQ, pizza oven, or outdoor kitchen space. It is lighter than natural stone while achieving all the desired looks. From limestone to stacked stone, you can create any look with faux stone.

Stone veneer makes sense as a material for a world of indoor and outdoor applications. If you want to make the most of it, it is recommended to choose the right suppliers near you. At Patagonia Building Supplies, we supply all types of landscaping, building, and masonry supplies in various cities and towns of the Los Angeles metropolitan area. If you want to discuss your project and supply needs with us, call us at 310-410-3108 or write to us using this Online Form.