Brick Uses and Applications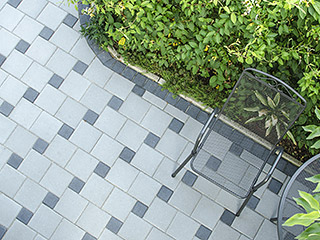 The use of bricks in construction started centuries ago. Until now, they are still a popular option for new home construction and commercial buildings. Structures that were made from bricks have unique appeal that can't be replicated by other decorative materials. Aside from their classic beauty, clay bricks also offer a number of benefits to the property owners. They are capable of improving the energy efficiency of a home because of their excellent insulating capability. If you use this type of material as cladding, you can expect a more attractive outdoors and more comfortable interiors. As a pavement material, they can endure extreme weather conditions and other harsh outdoor elements. Brick pavers are extremely durable and can last a lifetime. They are also low-maintenance materials.

With the outstanding characteristics of bricks, it's not bad to consider them as one the primary materials for your construction or renovation projects. However, you have to source them from reputable suppliers if you want to get the finest brick pavers or veneers. And one of the trusted local suppliers in Southern California is Patagonia Building Supplies. We offer only premium quality bricks from established manufacturers, such as Pacific Clay and McNear Brick & Block. Our large product inventory includes different colors, sizes, and textures. Please call us at (310) 478-7276 or visit one of our showrooms. We serve Orange County, Los Angeles, South Bay, Inglewood, Santa Ana and Agoura Hills, CA.


Brick Designs
The earthy and subdued colors of bricks offer elegance and unique ambiance to any space or feature. Many property owners choose them to create a specific architectural style, such as Colonial or Victorian theme. Here are some of the common brick designs that you can choose from:


Red common brick
Burgundy
Chocolate common
Yorktown
Saratoga
Concord
Cherry creek
Royal saltillo
Light ironspot
Pueblo
Red flashed common
Uses and Applications
Clay bricks are versatile masonry materials. They can be used on various indoor and outdoor applications. They are the perfect materials for walls, pavements, fireplaces, and other masonry structures. Most property owners use them as veneers because of the other benefits that they provide. Aside from the aesthetic appeal, brick veneers are good insulators, fire resistant, and an effective noise barrier. Homes with brick walls are more energy efficient, thus dramatically reducing the heating and cooling costs.

Meanwhile, here are the specific areas where bricks are highly recommended:


exterior walls
indoor and outdoor fire features
patios and decks
driveways and walkways
interior wall accent
courtyards and entryways
outdoor living areas
Brick Installation
With the use of modern manufacturing processes, bricks are now comparable to other sturdy masonry materials. They can withstand heavy loads, freeze-thaw cycles, and other weather elements. Some manufacturers even offer color-fade resistant brick products. However, you must find a good installer if you want to enjoy the aesthetics affects of these masonry materials.

Brick installation is best handled by experienced contractors to ensure the integrity of the structure. For example, there are certain techniques that must be followed when installing veneers. The pavers may also settle if the site is not properly graded or the bricks were not installed accurately.