Sandstone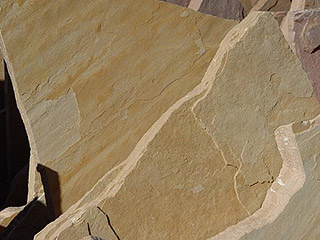 Sandstone is another natural stone that you can use for your home improvement or landscaping project. Its earthy color can make your outdoor feature or amenity more appealing and elegant. But you have to be careful when choosing this stone type since there are varieties that are inferior. Make sure that your supplier only offers the best types of sandstones.

We at Patagonia Building Supplies have the finest natural stone products in our inventory. For more than 30 years, our company has been serving homeowners, contractors, builders, landscapers, and architects in Southern California. We are the go-to company whenever they need quality stone materials for their projects. Our sandstone comes from trusted quarry companies around the region, so you are assured that it is the best variety and processed using modern methods.

We have already served countless clients from Orange County, Los Angeles, South Bay, Inglewood, Santa Ana, and Agoura Hills, CA. They are all satisfied with the quality of the stone products that we sell. If you also want to get the right type of natural stone for your project, please contact us at (310) 478-7276. We have a dedicated staff that will help you in your concerns.


What is Sandstone?
Sandstone is a sedimentary rock composed of sand-sized minerals or rock grains. It also contain significant amount of feldspar, quartz, and sometimes silt and clay. This stone is available in different colors, such as tan, yellow, brown, pink, grey, white, and black. The colors depend on the region or location where the stone is quarried. There is some sandstone that is soft and easy to carve. They are commonly used for decorative purposes such as creating statues and ornamental fountains. However, there are also varieties that are dense and sturdy. They are perfect for pavements and other outdoor applications.


Perfect for Outdoor Applications
The durability of sandstone as a masonry and paver material has been proven already. It has the ability to withstand extreme weather conditions such as freeze-thaw cycles, heat, and rain. The stone is not reactive to acid rain and other harsh environmental elements that can degrade its quality or composition. The use of de-icing solutions will not change or cause damage to your stone features. Lastly, sandstones are slip resistant natural stones, so they are perfect for high foot traffic areas, such as walkways and decks. Here are the other applications of this stone type:


garden steps
pathways
patios
driveways
retaining walls
sculptures
sitting areas
pool decks
water features
Advantages of Sandstone
The outstanding qualities of sandstone make it the best option for home improvement projects. Its rustic and natural texture can improve your home's curb appeal, particularly when used on walls and outdoor features. Here are some more of its advantages over other materials:


less expensive than granite
lighter than other natural stone
doesn't lose its color
easier to use hand tools
cooler surface temperature
weather resistant
require minimal maintenance

If you need help in choosing the right sandstone color, texture, type, and size, please contact us. We are more than glad to assist you in creating beautiful features and amenities in your home. You can also visit one of our showrooms so you can see first-hand our large collection of natural stones and natural stone veneer.


"MORE ARTICLES"
Flagstone
Landscape Boulders
Brick
Pavers
Travertine
Sandstone