Top Synthetic Turf Applications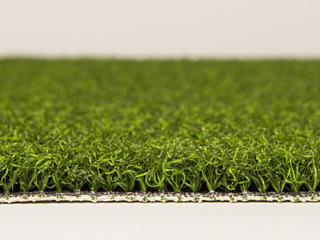 A typical home or commercial property in California has a lawn. Having a lawn creates that feeling of fresh, green, open space for outdoor activities, such as family BBQs, garden picnics, parties, and children's play areas. But the usual problem of property owners is the cost of maintaining their lawns. The best alternative is to install synthetic grass, which is virtually maintenance-free. It is made from synthetic fibers that resemble natural grass.

But synthetic turf must be applied properly. Our company, Patagonia Building Supplies, is one of the best local suppliers of brick, flagstone, travertine, and artificial grass in CA, particularly in Inglewood, Santa Ana, Agoura Hills, Orange County, South bay, Los Angeles, San Fernando Valley and Conejo Valley. Call us now at 310-478-7276 for premium quality synthetic grass on your lawn.


Artificial Grass
There are plenty of perks that come with artificial grass compared to natural grass. The artificial one is maintenance-free; no mowing, weeding, and trimming required. It will also cost you less to maintain over time. Unlike a natural grass lawn, you do not have to spend on a gardener, copious amounts of water, sprinkler repair, and fertilizers. It stays perfectly green and beautiful year-round even under extreme temperatures.

Here are some of the applications of artificial grass:

Residential lawns
Playgrounds
Commercial lawns
Putting greens and golf
Pet turf
Synthetic Lawns
In the past, synthetic lawns have appeared unnatural and unappealing. With the use of the latest technology, you can never tell the difference between synthetic and natural grass lawns. The manufacturing of modern synthetic grass involves an engineering process that includes technologically innovative yarn composition and refined weaving of synthetic fibers. This process has transformed the look and feel of today's synthetic lawns. Additionally, synthetic grass comes in an array of colors, pile lengths, and textures, so there will always be something that will fit your needs and preferences.


Synthetic Turf Playgrounds
Using premium artificial turf can do wonders for your residential or commercial playground. We offer our clients realistic-looking, quality synthetic turf products in a range of colors (Inglewood, Santa Ana, Agoura Hills, Orange County, South bay, Los Angeles, San Fernando Valley and Conejo Valley), that are ideal for surfacing of playgrounds. synthetic grass offers non-toxic, hypoallergenic, better-cushioned surfaces for your convenience, safety, and the enjoyment of the children whilst playing.

Synthetic turf playgrounds require no water or chemicals, whatsoever. Maybe the only upkeep it requires is a quick sweep occasionally. Synthetic grass can potentially save you hundreds of dollars every year and, possibly, hours of precious time so that you can do other more important jobs.


Putting Greens
Synthetic putting greens are smooth surfaces of short grass that surrounds a hole usually for playing golf. Installing putting greens, whether in your garden or backyard, takes a lengthy process and must be prepared well. If you need putting greens installed on your property, you must look for a certified installer. We can ensure that you get the quality products for your new putting green.

If you have grown tired of constant lawn maintenance, why not try getting a synthetic lawn as an alternative? Eliminate the need for upkeep, cut costs, and increase your property's curb appeal with our synthetic grass. Contact us now about all our products and materials for that next landscape edging or paver job.