Best Uses for Travertine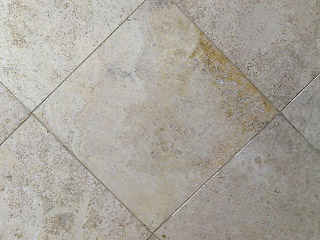 Natural stones are extensively used in masonry projects. They are the preferred materials by most builders due to their longevity, natural beauty, and low-maintenance requirements. These are popularly used in residential and commercial areas and can be used for various applications. One of the stones that are sought-after by many property owners is travertine. It is a durable stone and best used for outdoor applications.

Your best source of quality travertine is Patagonia Building Supplies. We have been providing top-quality natural stone veneer products for clients in and around Orange County, South Bay, Los Angeles, Inglewood, Santa Ana, and Agoura Hills, CA. Our wide array of stone products has made us the most preferred supplier in Southern California. We aim to provide our clients with varied selections that can perfectly fit their requirements. From bricks and flagstones to pavers and travertine, we have the largest inventory of these materials in various shapes, sizes, and colors. Call (310) 478-7276 or visit one of our showrooms today.


Travertine Uses
Travertine is a type of limestone that was extensively used for building structures in the early civilizations. Perhaps, the most popular travertine structure is the Coliseum. Fast forward to modern times, it has become one of the best materials used for improving the aesthetics of homes and commercial properties. It is commonly used on the following features and amenities:


Patio. Your patio will be more elegant if you use a travertine flagstone or tile. The rustic look of this stone will also create a relaxing mood in the area. It is also easy to maintain.
Garden pathways. You can effectively highlight the beauty of your garden pathways by using travertine flagstones.
Facades and cladding. Exterior walls should be eye-catching and complementing the theme of an entire structure. You can easily achieve this by using this stone type for wall cladding. It will also protect your walls from extreme weather conditions.
Flooring. Quarried limestone is refined and manufactured into tiles. They are perfect flooring materials since they not only make an area more attractive but also long-lasting.
Characteristics of Travertine
Travertine is mostly muted in color and comes in the hues of white, off-white, tan, beige, and cream. It is a sedimentary rock formed from calcium carbonate and commonly found near hot geothermal springs. The stone is characterized by tiny holes due to organisms such as algae and bacteria that get trapped in the process of formation. It is common for travertine to have an uneven surface, but parts of it may be due to normal wear and tear. It is available in different finishes, such as polished and chiseled.


Travertine Options
Travertine can be used on landscape edging, stairs, flooring, walls, counters, sinks, bathrooms, steps, pathways, patios, and decks. Depending on clients' preferences or the area where it will be used, we can customize this stone into 12x12, 16x16, 18x18, and 24x24 sizes. You can also choose from our wide collection —Tuscany Classic and Tuscany Select for muted elegance; Angelica, Sophia Beige, and Tuscany Noce for the subdued rustic feel; and Durango Antique, Tuscany Peach, and Tuscany Gold for deeper hues.

Call us now to inquire about our prices, delivery rates, and special promos. Rest assured that you'll get top-quality travertine from us.